Don't spend hours decorating your home for the holidays until you have Liberty SoftWash clean your roof. After a professional cleaning, visitors will pay attention to your beautiful lights instead of focusing on black streaks, mildew, and algae.
Liberty SoftWash has crews working in Pennsylvania, Maryland, and Delaware to make sure you get the cleaning you deserve at a convenient time.
Make Your Home Gorgeous for the Holidays!
No matter what type of roofing system your home has, Liberty SoftWash can clean it for the holidays. All of your outdoor lights and decorations will let gorgeous when they have a clean roof as a backdrop.
Regular cleaning also helps extend the life of your roof. When you hire professionals, you actually save money in the long-run.
Liberty SoftWash Protects and Cleans Your Roof
Liberty uses a soft wash technique that works safely on all roofing materials. By using low pressure, Liberty SoftWash's crews can clean roofing systems made of slate tiles, cedar shake, asphalt shingles, tile, or metal.
Combining low pressure with a cleaning solution makes it possible to remove black streaks, algae, lichen, and moss from your roof. It's the perfect cleaning option to eliminate dirt that can distract from the beauty of your holiday lights!
Get Your Free Roof Cleaning Quote From Liberty SoftWash
Get your free price estimate from Liberty SoftWash today. You won't believe how affordable holiday roof cleaning is when you hire a group of local professionals.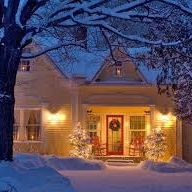 Posted in
Blog
,
Colonial Park
,
Dallastown
,
Delaware
,
Dillsburg
,
Dover
,
Elizabethtown
,
Enola
,
Gettysburg, PA
,
Hanover, PA
,
Harrisburg, PA
,
Hershey
,
Jacobus
,
Lancaster, PA
,
Littlestown
,
Maryland
,
Mechanicsburg, PA
,
Millersville
,
Mt Joy
,
PA
,
Palmyra
,
Pennsylvania
,
Willow Street
,
Windsor
,
York, PA
|
holiday cleaning
,
house washing
,
residential
,
roof cleaning