Your gutters deserve a round of applause. A pat on the back. A big token of gratitude. Because while they might not be flashy, they're protecting your property each and every day.
We help these persistent protectors with our gutter cleaning service. Because every knight needs a white horse.
Our 5-Step Gutter Cleaning Process
The Liberty Softwash team uses a five-step process to clean your gutters. This system has been well-honed overtime to deliver the best results – and it's one that never disappoints. Our team will:
Prepare your property by moving lawn furniture, inspecting the property, and building out a work plan
Remove all the debris from your gutters, from leaves and sticks down to particulate matter
Inspect downspouts for clogs and obstructions and, restore them to working order
Test the gutter system to make sure that it will work smoothly, no matter what the forecast
Clean the workspace post-service by bagging debris, returning lawn furniture, and summarizing our process
Because Functionality & Curb Appeal Belong Together
We believe that your property deserves gutters that are in reliable working order. But we also think you deserve gutters that complement your property's curb appeal.
That's why we offer gutter whitening. This professional service is the ideal follow-up to your gutter cleaning service. It removes tiger stripes and dirt and instead replaces it with a bright and clean aesthetic for your gutter system.
A functional property can also be a beautiful one. And when you combine the powers of gutter cleaning and gutter whitening, you get the perfect marriage of both.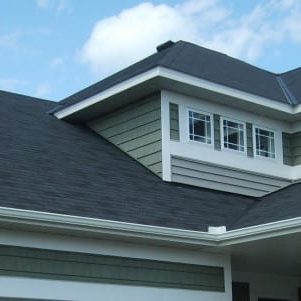 Posted in
Blog
,
Gettysburg, PA
,
Hanover, PA
,
Harrisburg, PA
,
Lancaster, PA
,
Mechanicsburg, PA
,
York, PA
|